Dealing With Insurance After a Motorcycle Wreck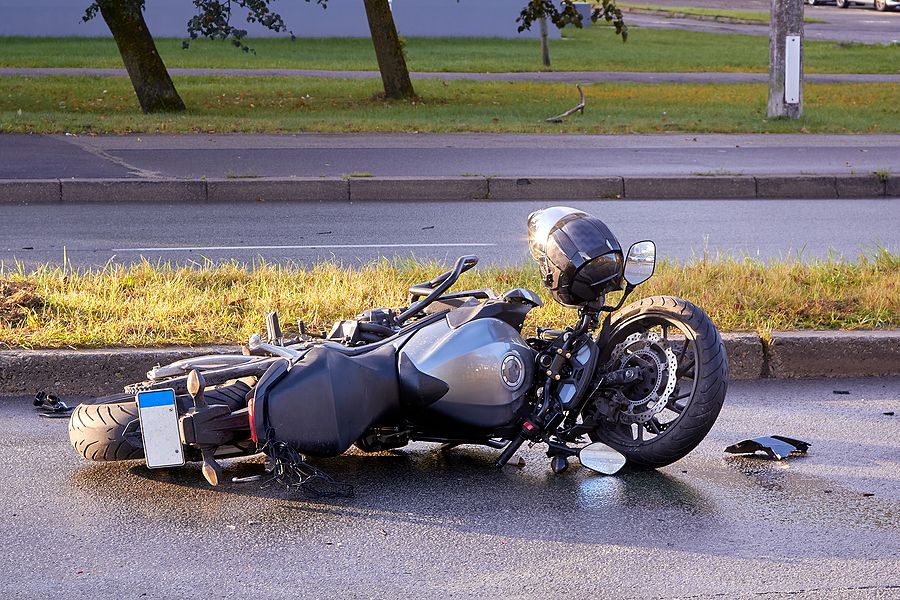 With more than 100,000 motorcycle accidents occurring in the United States every year, motorcycle insurance isn't just the law—it can also be a critical source of financial relief and support if you're facing a mountain of bills resulting from a wreck.
Unfortunately for consumers, dealing with insurance can be complicated and stressful even when you're already dealing with stress and disruptions from the accident itself. If you don't pay close attention to your communications with insurance and the appropriate steps involved in filing a claim, you could experience processing delays, claim denials, and other difficulties as you seek compensation for accident-related costs.
For these reasons, it's helpful to know what to expect when dealing with insurance—and what you can do to make this process go smoother. Read on for tips to improve your experience with your insurance provider.
Should You File a Claim With Your Motorcycle Insurance?
Before you file a claim, it's worth considering whether it's in your best financial interest to make use of your insurance policy.
Motorcycle insurance may offer the comfort of financial compensation for damages suffered in an accident, but your decision to use this coverage should take two key factors into account:
Your deductible. Most deductibles on motorcycle insurance will range between $500 to $1,000, although your specific policy may be higher or lower. This is the amount you'll have to pay on your own before insurance will foot the bill. If you have a $500 deductible, for example, and the bill for motorcycle repairs is $400, it's pointless to file a claim since your insurance company won't actually cover any of these costs.
The risk of your premium increase due to an accident on your driving history. When you file a claim with your insurance provider, it's possible that this accident will increase your perceived risk, which will cause the insurer to increase your premium. If you have a $500 deductible and your bills are $600, you might get some compensation from your policy in the short term, but it's very likely that your long-term premium increase will add up to far more than $100.
What to Expect From the Motorcycle Insurance Claim Process
While filing a claim is a fairly simple process, it's easy to make small mistakes that slow down processing and increase the risk of an unnecessary claim denial.
If you decide to file a claim with your motorcycle insurance company, you will need to provide the information requested through their claims process. This will be detailed via an online form or requested by a representative if you make the claim over the phone.
In addition to this information, a claims adjuster may gather additional information and documentation, and/or request that you provide other information to support their claim processing. Once the adjuster is finished reviewing your situation, you will receive a decision on your claim, which will include the amount the insurer is willing to provide as compensation.
Tips When Dealing With Motorcycle Insurance Adjusters
While dealing with insurance can be a headache, there are steps you can take to ensure a smoother experience for everyone involved. Here are some tips to avoid common pitfalls of the insurance claim process:
Follow all traffic laws to avoid unwanted headaches. In particular, you should make sure you are wearing a helmet and following other laws governing the use of motorcycles. If the insurance company determines that certain laws were broken in the course of the accident, they may use this information to deny your claim.
Provide as much documentation as possible. Adjusters will base their claims decisions on the information available to them. The more photos and supporting information you can provide, the more likely you will be to receive a timeline decision on your claim.
Respond quickly to all requests for information. If an adjuster requests additional information during claims processing, respond to their request as quickly as possible. Delays in responding will lead to delayed processing and a slower decision.
Ask for clarity regarding approval timelines. While adjusters may not always know how long it takes to process a claim, your adjuster may be able to estimate a processing timeline, which can help you set your expectations accordingly.
Why it Pays to Work With a Motorcycle Wreck Lawyer
When you've been involved in a biking accident, a motorcycle wreck attorney can be a valued resource to help you navigate not only your interactions with insurance but also your options in terms of seeking a settlement from liable parties.
An accident attorney may also help establish you as not liable for the accident you were involved in—which could affect whether or not the insurance company increases your premiums due to your riding history.
In some cases, an attorney can help you receive compensation from your insurance company while also securing a settlement from other involved parties to cover expenses excluded by your insurance coverage, helping you recover faster and more completely from the consequences of your accident.
If you haven't connected with a motorcycle accident attorney yet, request a free consultation today.