Safest Motorcycle Helmets of 2021
In more than 19 states across the United States, motorcyclists are required to wear helmets at all times when riding. Most other states have specific rules about when motorcycle helmets are required, and when they are optional.
Regardless of the local law, though, wearing a helmet is one of the easiest ways to protect yourself in the event of an accident. Research estimates that helmets save the lives of more than 1,800 motorcyclists every year—and if everyone wore helmets, hundreds more riders would survive their wrecks every year.
The right helmet can be the difference between life and death. If you're in the market for a new helmet, here's a guide to the best options in 2021—along with some tips to make sure you choose the right helmet for you.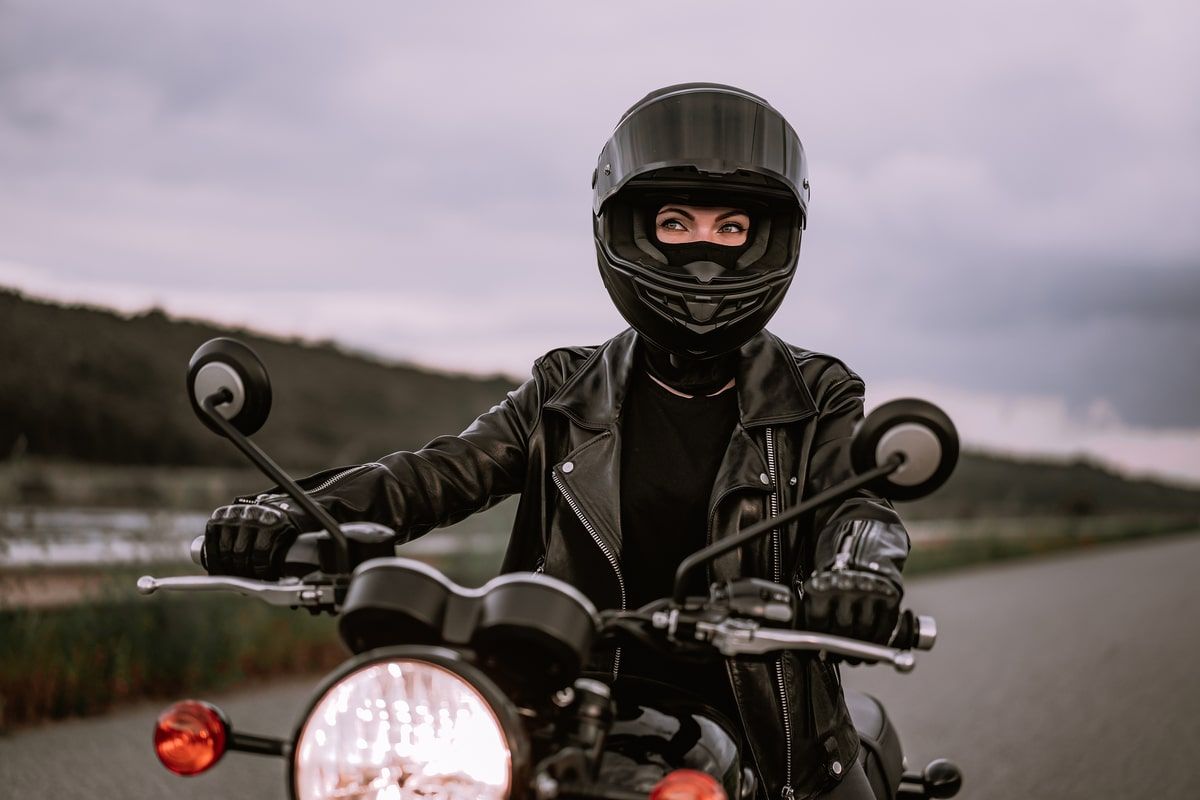 Why Safety Experts Recommend DOT-Approved Full-Face Motorcycle Helmets
As you start your search for a new motorcycle helmet, you should start by narrowing down your search to only DOT-approved, full-face motorcycle helmets. These helmets have been evaluated by the U.S. Department of Transportation according to an important set of criteria, and have been verified to meet a stringent set of safety standards that properly protect riders wearing the product.
If a helmet doesn't come with DOT approval, there could be quality concerns that affect the safety of the helmet—which could put you in increased danger if you suffer an accident. For peace of mind in the helmet you choose, you're better off looking for the mark of DOT approval on whichever helmet you buy.
Best Motorcycle Helmet Brands in 2021
Want to narrow your search to some of the leading motorcycle helmet brands? Here are a handful of companies with a reputation for producing good motorcycle helmets year in and year out:
Bell.

While Bell also makes helmets for bicyclists, the company is also responsible for producing the very first full-face motorcycle helmet in the 1970s, and has lived up to its strong reputation over time.

Shark.

The Shark brand of helmets is worn by motorcyclists around the world, including professional riders in racing competitions.

AGV.

This Italian brand of motorcycle helmets is known for producing high-quality, durable helmets at a lower price point than many leading brands.

Shoei.

A Japanese helmet brand, this one is known for offering all of the bells and whistles when it comes to not only shell integrity, but also the features and design of the helmet.

Aria.

Another Japanese brand, this helmet maker

tests each hand-built helmet

at every stage of production, resulting in industry-leading quality assurance.
Popular Motorcycle Helmet Styles in 2021
To choose a helmet style, you'll need to consider the type of riding you plan to do, as well as your personal comfort with different designs. Safety is also a factor, since certain helmet styles have proven themselves to offer better protection than others.
Top helmet styles in 2021 include:
Full face helmets.

Full-face models are popular because they offer the highest degree of safety for riders. The helmets cover the face, including your eyes, as well as most of your chin and neck.

3/4 helmets.

While similar in its coverage area to the full-face helmet design, a 3/4 helmet leaves the chin exposed. While this may be more comfortable when riding, it also increases your head's potential exposure in an accident.

Modular helmets.

This mixed design is a hybrid of full-face and 3/4 helmets. It offers a movable visor and chin bar for added comfort and flexibility, but this design is often heavier than a full-face helmet.

Half helmet.

While half helmets offer a

significant compromise on safety

—since they leave your ears, face, chin and neck exposed in an accident—these helmets are also lighter and more comfortable.
Tips When Picking Out New Motorcycle Helmets
A good motorcycle helmet is a significant investment. Here's how to make sure you choose a helmet that fits your head and your personal needs:
Measure your head accurately.

You'll want to measure your head's circumference at its broadest point, which is around your forehead. Measuring tape should be wrapped at a height just above your ears, and about half an inch above your eyebrows for an accurate measurement.

Match your helmet to your riding style.

If you're planning to use the helmet for off-road cycling or other riding experiences, you may want to choose a helmet designed specifically for that purpose.

Make sure you're comfortable with the helmet's design in a wide range of riding conditions.

A full-face helmet might be warm on a hot day, for example, but it could also be an important source of comfort if caught in the rain or riding in cold or windy conditions.

Try the helmet on before buying.

A snug fit is important. You'll also want to make sure you're comfortable with the helmet's impact on your field of vision, as well as its weight—especially if opting for a modular or full motorcycle helmet.

Invest in a new helmet at least every five years.

If your helmet sustains above-average wear and tear, you may want to replace it more often. Always replace a helmet after an accident.
A new motorcycle helmet is a big investment—both in terms of the cost, and as a piece of potentially life-saving gear. Always do your homework to identify the best helmet to suit your needs.