Scooter vs. Motorcycle: Safety Ratings
Mopeds. Scooters. Motorcycles. Many people toss those terms around very casually. But each kind of motorized vehicle has compelling, unique features and assets that affect overall safety and performance.
So what is a moped vs a scooter vs a motorcycle? And which is safest for your lifestyle? Check out our guide below featuring safety information and tips you'll want to know for all the two-wheeled vehicles in your garage.
The Difference Between a Moped vs a Scooter vs a Motorcycle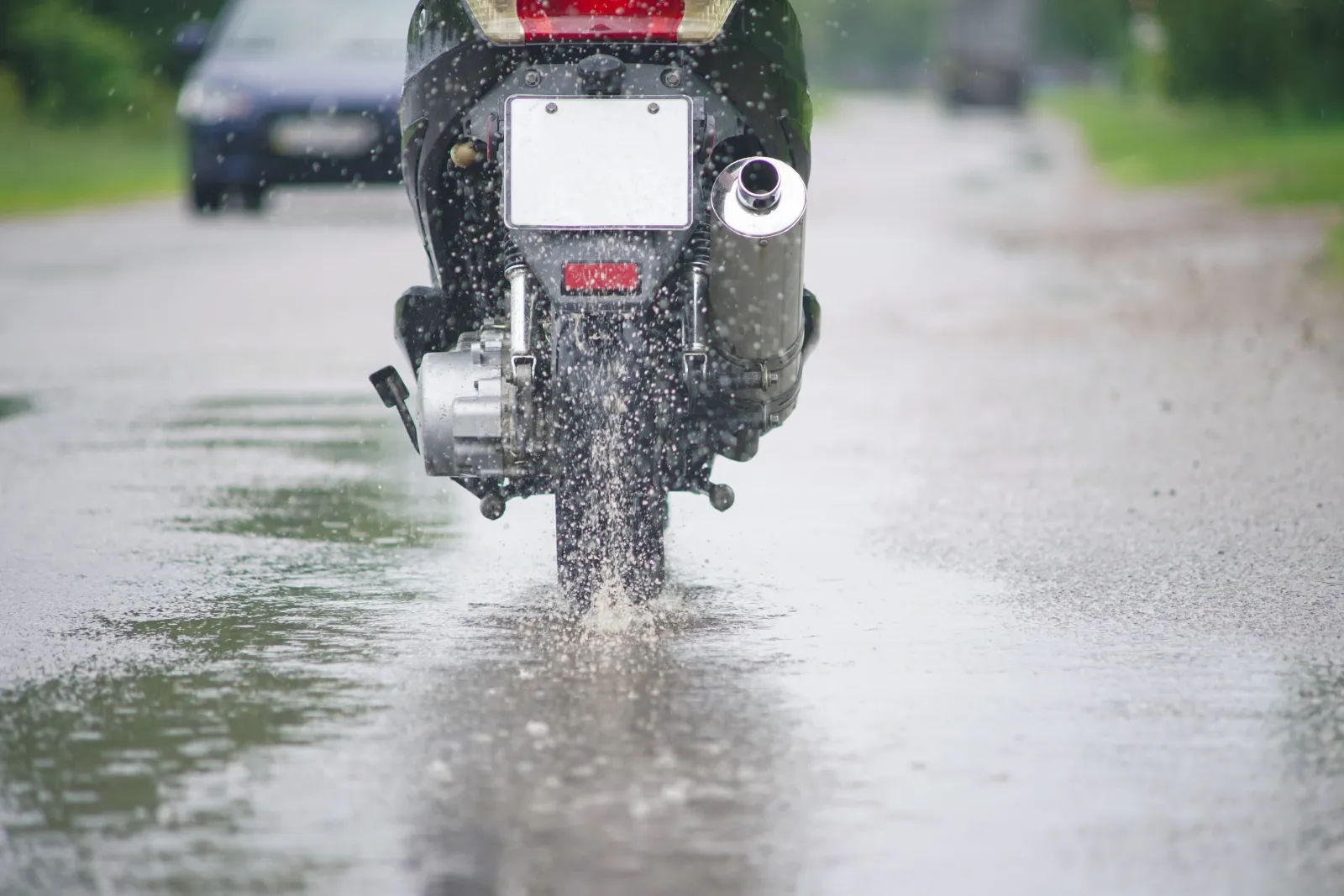 First off, you can pretty much call mopeds, scooters, and motorcycles types of motorbikes. t being said, they each have functional and aesthetic nuances separating them.
Take size: If motorcycles are giant oak trees, mopeds and scooters would be midsized pear trees. Obviously, this impacts the overall weight of each machine. Motorcycles can tip the scales at around 700 pounds, according to J.D. Power. Mopeds and scooters tend to hover around the 200 to 250-pound mark, with mopeds being lighter.
Next, check out the engine. The engine in a scooter tends to be classified between 50cc and 250cc. How fast is 250cc? Well, you could cruise a scooter up to 70 mph on a good day. In contrast, the average moped engine is smaller than 50cc. So how fast do mopeds go? They aren't designed to go above 30 mph, if that. This makes sense given that they're meant mainly for urban commuting. Mopeds aren't allowed on highways in the United States.
How about average engines in motorcycles, then? Well, motorcycle engines are at least 250cc and can go upwards from there. They're built to give you power and allow you to rev up and go — following all the traffic laws so you avoid an accident, of course.
Still not 100% sure what kind of motorbike is in front of you? That's probably because manufacturers have started making scooters that look like motorcycles. It can sometimes be hard to tell a moped from a scooter. Generally speaking, though, if you have to step through the frame on your motorbike to mount, or the motorbike looks more like a souped-up, pedal-propelled bike, you have a scooter or moped.
Safety First: Motorcycle vs Moped vs Scooter
You want every ride to end on a positive note. That's why it's important to understand more about the safety ratings and expectations of motorbikes. At this point, we're going to concentrate mostly on motorcycles and scooters since they're the types of motorbikes you're most likely to see in the Southeast and across America.
Scooter Safety
Speed sells. It can also lead to wrecks. That's why we're going to start this section by discussing speed.
Motorcycles go fast, it's true. Remember, though, that scooter engines can hit 200cc. How fast is 200cc? It's approximately 60 mph. Same with a 100cc scooter engine's scooter speed. That's fast, especially if you collide with another vehicle or an object. Consequently, don't think a smaller scooter engine means you're protected.
Instead, if you're considering a lightweight scooter, do your homework. Test a few models. See which ones feel comfortable. Don't just go for a low price. You want a scooter that's trustworthy and maneuverable. Why? You'll end up riding alongside larger vehicles, including big rigs. Consider practicing on your scooter in your neighborhood before taking your scooter out on the open road.
Motorcycle Safety
When you buy a car, you can check out its safety ratings, which are based on crash tests. There aren't any similar crash tests done with motorcycles. Yet despite not having safety label ratings, some motorcycles are clearly safer than others.
When purchasing a motorcycle for which you'll need a license to operate, look for one that's in good shape from a trusted manufacturer. Set aside money to maintain everything from the tires to the gas tank yearly. Before each ride, make sure your load is well-balanced, especially if you're taking on a passenger or extra cargo. And when dismounting from the motorcycle? Take your time to avoid injuries.
No matter which motorbike you like, stay alert and consider putting the protection of our Rider's Advantage Card behind you. You're in the driver's seat when it comes to practicing safety and avoiding a crash.
Interested in learning more about how riders can protect themselves? Connect with Steelhorse Law today.