What Is the Statute for Wrongful Death in Georgia?
If someone dies suddenly because of another person's actions, such as in a motorcycle collision or an incident on the job, certain family members may have the right to claim a wrongful death civil action for monetary damages. While money can never bring back a loved one, it can help provide for survivors and cover expenses incurred due to the loss.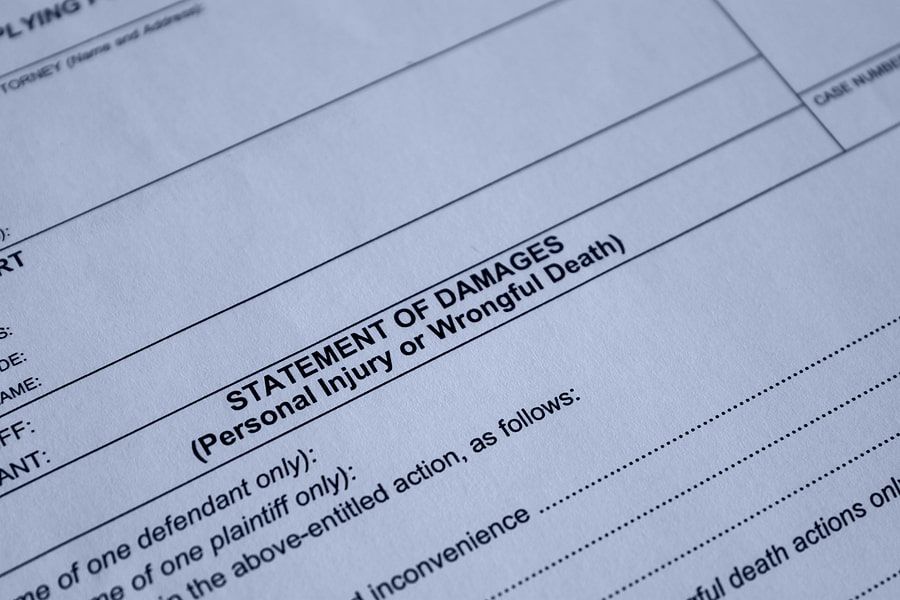 In Georgia, the wrongful death statute indicates that a lawsuit can be filed for a number of reasons when someone's life ends as a result of actions by others. For example, a person may die as a result of a homicide or as a result of a motor vehicle accident. The law defines wrongful death as being caused by the "negligent, reckless, intentional or criminal" acts of another person, entity or business. That usually means reasonable care was not taken when there was an expectation the other party would do so.
Some circumstances in which a civil claim in this area of law may arise include:
-¢ Wrongful death motorcycle accidents
-¢ Motor vehicle accidents
-¢ Death of a child under the age of 18
-¢ Medical malpractice that results in death
-¢ Criminal behavior
-¢ Any death that occurs during a supervised action
-¢ Exposure to harmful substances or situations on the job
Too often, people lose their lives in situations where individuals did not take the appropriate care in being mindful of the safety of others. In 2018, there were 167,127 deaths in the United States due to accidents, according to the Centers for Disease Control, accounting for the third leading cause of death in the country after heart disease and cancer. Motor vehicle accidents accounted for 37,991 deaths in the same year, and motorcycle deaths were found to be responsible for 14 percent of all motor vehicle crash deaths — more than double the number of motorcyclist fatalities in 1997, according to the Insurance Institute for Highway Safety. Of those statistics, more and more are deemed wrongful death motorcycle accidents.
Most civil actions in this area of law occur after a criminal trial has taken place and use evidence similar to what would have been used in a trial, though it does not demand the same standard of proof. It's best to speak with a motorcycle collision lawyer in wrongful death cases as they have experience dealing with expert witnesses and other demands of this kind of civil matter.
Is there a time limit on filing a wrongful death action?
The wrongful death statute of limitations in Georgia is generally within two years of a person's death.
There are certain occasions when the statute of limitations may be paused, such as:
-¢ If the individual's estate has not gone through probate. In this case, the limitation period is extended by up to five years.
-¢ If there is an ongoing criminal case involving the person's death, the statute of limitations will start after the case is closed but cannot exceed six years.
Who can bring a wrongful death action?
In Georgia, a wrongful death lawsuit may be brought by a surviving spouse, the children of the victim or a parent or parents of the victim if there is no surviving spouse or children. In the case of a spouse filing a lawsuit, that person will share any damages awarded by a court with the children.
A deceased's will, in which they leave everything to their spouse, would prevent the children from receiving any of the damages awarded.
Or, if there are no living family members, an executor of an estate may file the lawsuit. A wrongful death attorney in Georgia can help you better understand who can bring a case forward and what the law allows for the distribution of a damages award.
What kind of financial compensation can be provided?
There are two types of claims: One is for the "full value of the life of the decedent," which takes into consideration a victim's earning capacity and factor in their total employment compensation package, such as benefits, pension and how much longer they would have been in the workforce should they have lived.
Even for those who were not employed at the time of their death, such as a stay-at-home parent or retired person, the state will attempt to assign a value to their life.
The other type of compensation seeks to pay back the deceased's estate for the financial losses associated with the person's death, such as medical expenses they incurred following the injury or accident and their funeral costs.
When someone dies as a result of a crime or other negligence, an executor or administrator of the deceased's estate is entitled to recover funds for necessary expenses resulting from the injury and death of the deceased. Often, compensation in such cases is paid out in the form of a structured settlement.
If you have questions about these and other related issues, speak with a wrongful death lawyer in Georgia at Steelhorse Law.