How to Prepare for Meeting a Motorcycle Accident Attorney
Are you preparing to meet with a motorcycle attorney for the first time to discuss a personal injury case? If this is your first time going through the process, you're likely feeling uncertain about what to expect. This is normal and expected. To help you prepare for your first meeting, continue reading to learn what documents to bring with you and what to expect.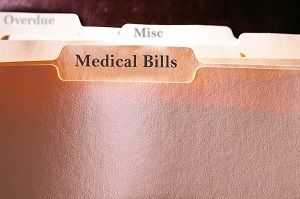 Bring All Medical Information
Documents the attorney will want to review and have on file include:
Name of the hospital that treated you

Dates of care including hospital stays, follow-up visits, etc.

Name of the ambulance company and copy of bills

Documents from physicians explaining diagnosis and treatments

Copies of medical bills from hospital stays and follow-up treatments

Written documentation from medical personnel about prognosis and future treatments

Name of any prescription drugs or treatments prescribed to you and bills showing amounts paid
Bring Your Insurance Information
At this first meeting with your attorney, they want to know about your motorcycle insurance coverage as much as they do your health coverage. Provide the attorney with the name of your health insurance provider and the insurance provider who handles your motorcycle insurance.
Supporting Documentation
Supporting documentation includes things such as photos you took from the accident. These photos may include the condition of your bike following the crash as well as the road conditions and landscape conditions where the accident occurred. It's also important to provide your attorney with photos of your injuries and damage to your vehicle and the other vehicles involved in the accident. The attorney also will want to review police reports taken that detail who was involved in the accident and the investigator's report.

Be Prepared to Answer Questions
The attorney reviewing your case wants to know as much as possible about what happened the day of the accident and following the accident. Some questions you should be prepared to answer include who you spoke to about the details of the accident. The attorney also will ask about injuries you're dealing with and if you're experiencing any pain. They also want to have an idea of how the accident has affected your ability to work. Are you able to provide for your family?
Be honest with your attorney about the events that led up to the accident. Evading questions and withholding evidence will only make it harder for your attorney to do their job. The more information your attorney has, the easier it is for them to negotiate your case with insurance providers and the attorneys of other parties involved. Although it might seem like your attorney is asking a lot of questions, they aren't doing so to make you relive the scary parts of that day or to make you feel guilty. They're asking so they have all the information they need to best represent your interests.
Finding a Motorcycle Attorney
Do you need a motorcycle lawyer in Atlanta or surrounding areas? If so, contact attorneys with years of experience dealing with motorcycle accidents. Contact George Stein Steelhorse Law to speak with an experienced personal injury attorney.