A Brief Analysis of Motorcycle DUI Penalties
Have you driven your motorcycle after one too many drinks? If so, not only are you putting your life at risk and the lives of others on the road, but you could also face serious criminal penalties if you're in an accident or pulled over by the police. In Georgia, motorcyclists face the same consequences automobile drivers face when driving while intoxicated or under the influence of drugs. Motorcycle operators are expected to obey the same laws and will be held accountable if found to be operating a motorcycle under the influence. Continue reading to learn more about DUI penalties.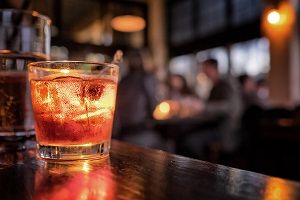 First Offense DUI Penalties
A motorcyclist convicted of DUI faces any of the following penalties:
Minimum fines of $300 including surcharges and any court costs

License suspension or other limited driving penalties

2 months of probation and/or up 10 days in jail

40 hours of community service

Attendance at DUI school (formally called DUI Risk Reduction School)

Substance abuse treatment and counseling

Required to attend the MADD Mothers Victim Impact Panel
Second Offense DUI Penalties
If you've been found guilty a second time of DUI, the penalties will be much harsher and will include any of the following:
90 - 12 months in jail with at least a minimum of 3 days served

12-36 months of probation

Minimum fines of $600-$1000 including all court costs and surcharges

240 hours of community service

DUI school and licensed suspension and substance abuse treatment

License plate surrender and installation of ignition interlock device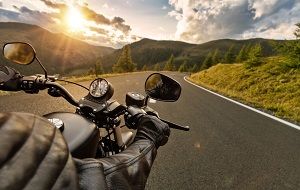 Habitual Violators
In Georgia, habitual violators are those individuals who've had more than 2 DUI convictions. The penalties for habitual violators are severe and the fourth offense is automatically considered a felony. The penalties include prison time of at least 1 year, fines paid in the amount of $1000 - $5000, substance abuse counseling, community service, etc. When you're a habitual violator, you also face the possibility of being labeled a convicted felon for life. This label makes it difficult to get a job or find a place to live. You'll also have restrictions on your license, making it hard to not only operate a motorcycle, but any vehicle.
Why You Need a DUI Lawyer
Hopefully, you or someone you love won't ever need a DUI motorcycle lawyer for criminal defense. However, if you're reading this article, it's possible you're in this situation already. There's too much at stake to try and plead your case to a judge or jury yourself. That's why you need a lawyer on your side. The penalties mentioned above are possible penalties based on conviction. Working with an experienced DUI lawyer can help you minimize the consequences you'll face and could even help you get the charges against you dropped. Even if you think the odds are stacked against you, never accept a deal from a prosecutor without learning more about your rights from a licensed and experienced attorney in Georgia. To learn more about motorcycle DUI laws and your rights, contact George Stein Steelhorse Law today!