The 8 Top Motorcycle Rides in Tennessee
Tennessee is home to some of the most famous motorcycle rides in the nation, as well as the world! Ranging in difficulty from white-knuckle-creating, switchback-laden roads to peaceful, long drives, every motorcyclist can find their perfect ride in this state. For those of us who need to stretch our legs, these motorcycle routes in Tennessee can definitely get the job done.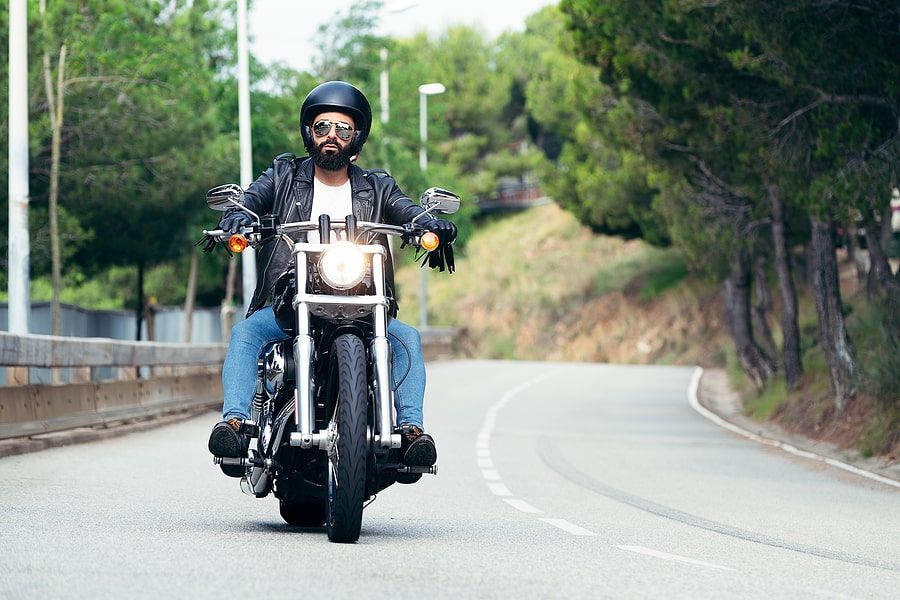 1. The Tail of the Dragon
This nationally and internationally famous stretch of road is renowned for being a uniquely twisty and rollercoaster-like motorcycle ride. Tennessee's Dragon's Tail actually begins in North Carolina, dipping deeper into Tennessee as you go. This 11-mile stretch of road has an incredible total of 318 curves. The US 129 highway now has a cult following, with riders and sports car drivers alike coming specifically to the area to test out their ride's capabilities. There are occasional events and rallies on the road too, so check before you go to make sure the traffic isn't too intense. Many of the events take place in April.
2. The Best of the Snake
The "Snake" is another name for a long network of rides, but the most famous section includes Highway 421 and 34 in Northeast Tennessee. It's dramatically named, as are many motorcycle rides in Tennessee. In this case, it may be partially due to its 489 curves in 37 miles as well as its steep elevation drops. Twisting through three mountains in the Cherokee National Forest can be a fun experience that's less well-known as the Dragon.
3. Cherohala Skyway
The Cherohala Skyway is quickly becoming as famous as the Tail of the Dragon, but it's considerably longer, cutting through a mountainous, more relaxing scene. Like the Dragon's Tail, this motorcycle ride begins in North Carolina as the National Forest Road and then continues into Tennessee as Highway 165. It's often the best to visit in the fall, as the forested views are absolutely gorgeous that time of year. Those who are interested in hiking or camping can stop along the Tellico River.
4. The Newfound Gap Road
Highway US 441 cuts through the Great Smoky Mountains National Park in Tennessee. Motorcycle roads often pay attention more to elevation than curves, but this road climbs approximately 3,000 feet from the beginning point to the Newfound Gap.
5. The Devil's Triangle
Home of mining disasters and a state penitentiary, this 44-mile loop uses Highway TN 116, TN 62 and TN 330. Some believe that these switchbacks are more challenging than the Dragon; it's generally easier to go clockwise when you're taking the Devil's Triangle in Tennessee. Motorcycle ride enthusiasts may also be interested in touring the Brush State Penitentiary as a start of their trip. The triangle begins north of Oakridge, TN, and cuts through the Cumberland Plateau.
6. The Natchez Trace Parkway
For those who want to take a bit longer, more relaxed day trip, this massive 444-mile drive starts from historic Natchez in Mississippi and links all the way to modern Nashville. Besides the gorgeous wilderness and incredible swamps of the deep south, you can also drive by the internationally famous Natchez mounds built by Native Americans in the 1400s, stop at historic towns and visit lovely waterfalls.
7. The Foothills Parkway
This 31-mile long road is maintained by the National Park Service and is Tennessee's oldest unfinished highway project. Enter in Walland on US 321 to start the trek in the Great Smokey Mountains National Park. There are plenty of overlooks and views on both sides. This parkway is great, in part, because commercial vehicles like large trucks are banned from using the road.
8. The Blue Ridge Parkway
Spanning all the way up to Biltmore Forest, North Carolina, this 80-mile road is another world-famous trek, filled with mountains, forests, twists, turns, tunnels and vistas. The parkway also extends up to Rockfish Gap, Virginia, for those who need a bit more of a trip. Like the Foothills Parkway, this route is closed to commercial travel, making it a stress-free experience. Along the way, you can tour the Biltmore Estate, built by George Vanderbilt II. Sometimes dubbed "America's Favorite Drive," what this road is most famous for is its foliage; definitely visit in the fall!