How to Get a Motorcycle License in Georgia
For some, motorcycles are just fun to ride. Many people learn the basic techniques in their youth and others are introduced on excursions while on international vacations. Whatever attracts you to "the life" there are rules that govern the licensing and registration of motorcycles. Georgia, like every other state requires that all motorcyclist obtain a motorcycle license in Georgia or their home state to operate motorcycle legally in the state.
1. What motorcycle license is required in Georgia?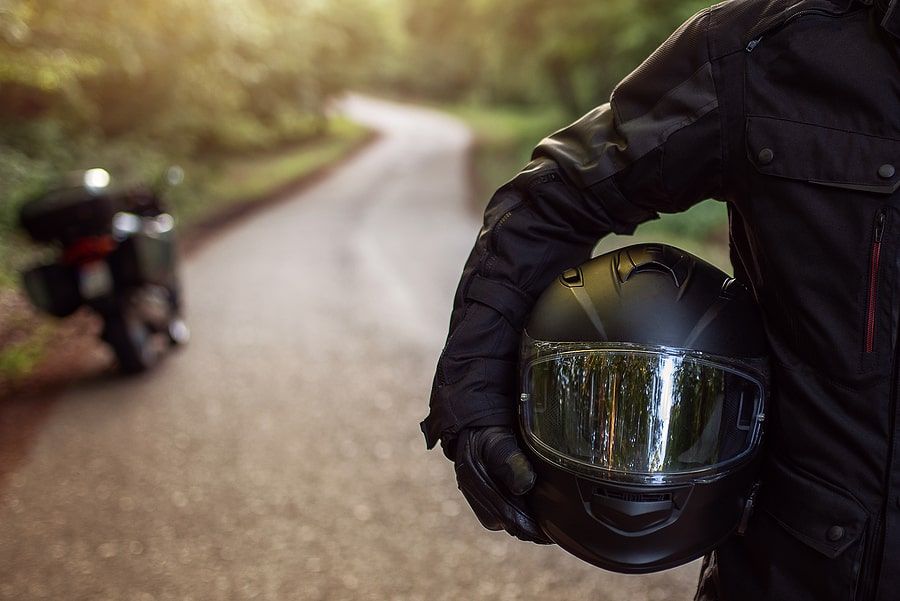 If you want to legally ride a motorcycle in Georgia you need to obtain either a Class M License or a Class M Instructional Permit (also called an MP). This license requirement applies to any two or three wheeled vehicle that has a saddle for the operator and is controlled by handlebars instead of a steering wheel. This applies to all motorized vehicles that fit this description including scooters, motorbikes, and mini-bikes that have an engine size of 51cc or above.
2. Do I need a motorcycle license for a moped?
A motorcycle license is not required for mopeds in Georgia. There is an exception to the (motorcycle license requirement in Georgia) for motorized bikes or cycles that have engines that are 50cc or less. This exception applies to vehicles that would otherwise fit the three-wheel, saddle, handlebar, requirements according to Georgia law. So as long as your motorized bike or cycle does not have an engine larger than 50cc, you will not need a motorcycle license in Georgia.
3. Am I eligible to get a motorcycle license in Georgia?
Georgia requires riders to meet certain requirements before they are issued a motorcycle license in Georgia. To meet State requirements, you must be at least 17 years of age or older. If you are under 18 a parent, legal guardian or responsible adult to sign the Form for Driver's License/ID/Permit and complete the Responsible Adult Affidavit. Also, applicants under age 18 must also have a Certificate of School Enrollment.
Furthermore, all motorcycle license applicants must pass required the required motorcycle license test. These tests include special road signs test, a test on road rules and an actual riding test on a motorcycle. However, if you successfully complete a motorcycle basic rider course within ninety (90) days of your license application this test requirement will be waived.
Finally, all applicants must pass a vision test. However, if you have a vision test within the year prior to your motorcycle license application that was completed as part of the requirements of a separate operator's license in GA.
4. How do I get a motorcycle license in Georgia?
You can get your motorcycle license in Georgia in two ways. The first and most common was is to take a Motorcycle Safety Program Course. The Georgia Motorcycle Safety Program (GMSP) where you will receive professional training in motorcycle handling motorcycles are provided as well as earn a 90-day Motorcycle License Test Waiver, if you successfully complete the course.
For experienced riders who don't already have a license, the other way to get a motorcycle license in Georgia is to apply directly at Georgia Department of Driver Services (DDS) Customer Service Center. Getting a Georgia motorcycle license in this way you must pass a knowledge test and a motorcycle skills test on a motorcycle that you provide. And just like the first method, you must also pass a vision test with this method for obtaining a Georgia motorcycle license.
Once you meet all the license requirements, DDS will issue you a new driver's license that includes the motorcycle endorsement. This designation on your driver's license will let law enforcement know that you took the proper steps to get a motorcycle license in Georgia and that you are authorized to operate your motorcycle.
4. What happens if I get a ticket for riding a motorcycle without a license?
Georgia motorcycle laws require that all motorcycle riders have a valid, current driver's license with a motorcycle endorsement to legally operate in the state. Riding a motorcycle without a license or the proper endorsement is a serious traffic offense that can result in either a fine, points assessed to your driver's license, jail time or all three! If found guilty of driving without the proper license or endorsement you could receive a fine of up to $1,000 and other charges and fees depending on the county and up to of twelve (12) days in jail.
While there are specific exceptions and defenses available, an expert familiar with the nuances of these complex issues is a great resource to consult in these situations. If you are charged with riding a motorcycle without a license, do not attempt to decipher the facts and apply the law on your own. Contact your local motorcycle lawyer to get assistance.