The Difference Between Catastrophic Injury and Personal Injury Claim
Unfortunately, the types of injuries that sometimes result from a motorcycle accident can be severe and life-altering. In other cases, they can be less severe but still require significant medical care and result in lost wages and property damage. In either event, personal injury law can help the victims of vehicular negligence receive compensation for accidents that are determined to be the fault of others. A personal injury attorney can shepherd a solid claim through the legal system on behalf of the client and increase the chance of the suit reaching a fair and just resolution.
It's important to discern, however, that some injury claims rise to a more complicated level in personal injury law because they involve injuries deemed catastrophic. While all catastrophic injury claims are personal injury claims, the converse is not true. For a catastrophic claim to be justified, the injuries sustained must alter the trajectory of one's life in a way that could impact future earnings, quality of life, employability, or mental health. Continue reading below to learn more about what separates personal injury claims from catastrophic injury claims.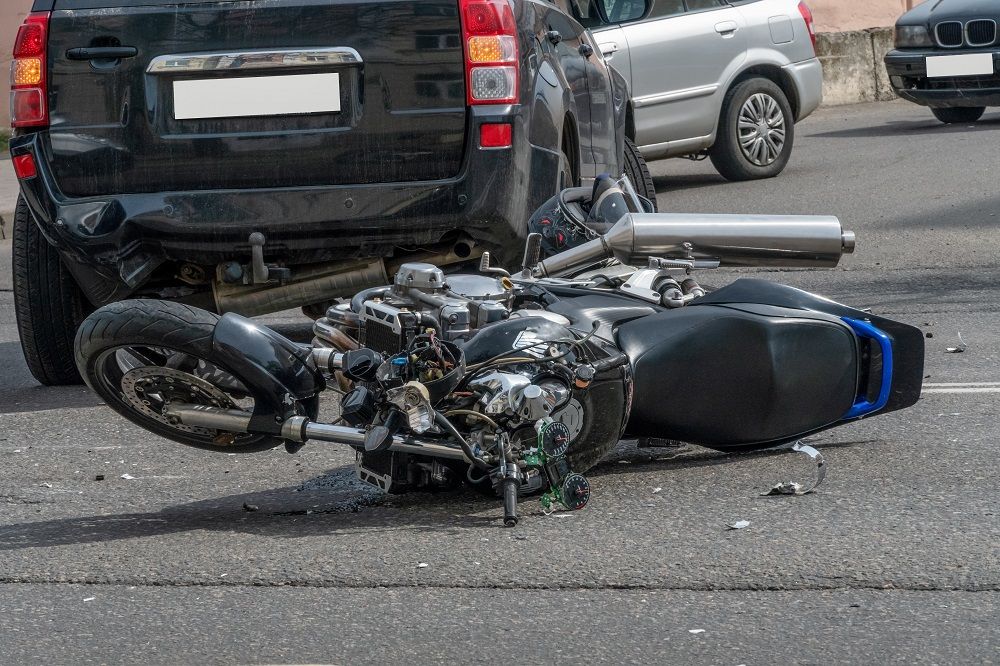 Personal Injury Claims
When a person is injured in a motorcycle accident, he or she has a right to be compensated for the cost of medical bills resulting from those injuries. After all, the victim of another's negligence shouldn't be required to foot the bill for treatment related to that negligent act, so personal injury claims provide the mechanism for accident victims to recoup that cost. Standard personal injury claims may result when injuries are significant enough to warrant medical attention but may not require long-term treatment or permanent damage that may never heal. These claims may not only involve claims for repayment of medical care costs and lost wages during the healing period, but they may also include claims for property damage to compensate for the cost of repairs or replacement of the motorcycle. The amounts involved may be modest and are dependent upon the extent of the injuries and the types of claims levied. Personal injury law is a broad discipline that can include many different types of cases, though the desired result is always to gain compensation for perceived and real damages incurred by the victim as the result of another party's negligence.
Catastrophic Injury Claims
Catastrophic injury claims stem from the most severe types of injuries that could result in personal injury claims. While the mechanism is the same for levying such a claim, the injuries involved must be of much greater severity to warrant a catastrophic injury claim. Catastrophic injuries are those that result in undeniable changes in the long-term quality of life for the victim. They may also result in permanent disability, which could deeply impact the ability of the victim to generate a livelihood in the future. Examples of catastrophic injuries include brain injuries, spinal cord injuries, loss of limbs, paraplegia, extensive broken bones and orthopedic injuries, severe burns, or severe nerve damage that renders parts of the body immobile or unusable. These injuries have a profound impact on those who are affected by them, and they result in dramatic long-term physical, emotional, and financial losses. Because these injuries are often permanent, juries must account for the future ramifications of the injuries for decades to come. In a catastrophic injury claim, many factors must be considered such as current and future costs of medical care, lost income and lost future earning ability, physical pain and suffering, and lost quality of life. The stakes involved in catastrophic injury cases are much higher, as are the challenges in justifying them. Often, medical expert testimony is required to build a case. The chance of a case going to trial is higher than in personal injury claim cases because the stakes are much higher in catastrophic injury cases.
If you've been involved in a motorcycle accident, it's important that you know the differences between standard personal injury cases and catastrophic injury cases. To learn more about what separate personal injury cases from catastrophic injury cases, contact George Stein Steelhorse Law at (888) 382-6878.