Things You Need to Prove in Your Motorcycle Accident Lawsuit
If you've been hit by another driver while you're on your motorcycle, you may have the right to sue for damages beyond what the insurance company will pay out. But what factors will impact the outcome of your case? What do you need to prove in order to make it clear that you should be compensated for the accident? Here's what you need to know.
Proving Liability
There are actually only 2 things that you need to prove in order to qualify for compensation. The first (and arguably more difficult) of the 2 is proving that the other driver is directly responsible for the accident. You must be able to prove that they are at fault in some way, and that their behavior is what led to the accident. Perhaps they changed lanes and moved right into you as you were passing them. Maybe the conducted an illegal U-turn and cut across your lane while doing so. Whatever led to the accident, you must be able to prove that the driver is the one at fault for it.
This is typically done through the accident report taken by the police at the scene of the accident. Hopefully, they took statements from you and the other driver at the time, as well as any witnesses who may have seen the accident happen. Your case will be even stronger if you can find any traffic cameras in the area that recorded the accident.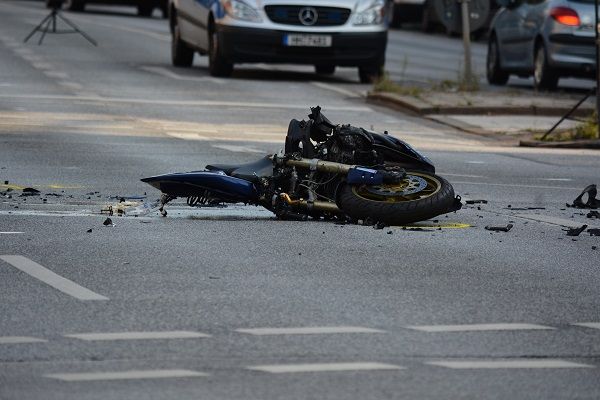 Proving Damages
The second thing you'll need to prove is that you incurred damages and expenses as a direct result of the other driver's actions. This is typically much easier to do; medical bills, receipts for motorcycle repairs, and other such documents will make it abundantly clear that you have suffered some form of measurable monetary setback as a result of the accident.
If you have damages that are less concrete, these can be harder to prove. This might include things like pain and suffering, mental anguish, loss of income, and so on. While you may not have receipts to prove these damages, it's entirely possible to still receive compensation for them, especially with an experienced attorney at your side.
Other Factors Impacting Your Case
Of course, these 2 factors are the very basic ones that you need to prove in order to establish that you have a case. The majority of these cases are settled with the insurance company, but if you're hoping to receive compensation beyond the insurance liability limits, you will likely need to take the matter to court. When this happens, many other factors are taken into consideration, from the severity of your injuries and your own protective gear to road conditions and other factors that may have contributed to the accident.
You will also need to take into consideration the defendant's ability to pay for damages beyond their insurance liability limits. If a defendant has very few assets, it's unlikely that you'll actually collect damages beyond what their insurance can pay, regardless of what a court might decide. If this seems to be the case, it may be best to keep the matter out of court and reach a settlement equal to their coverage limits. This can be a hard truth to accept, especially if your damages are much higher than these limits and it's easy to prove the other driver's fault; but if there's no chance of you collecting a higher amount, it's typically best to save yourself the time, effort, and expense of a court case.
If you believe you have a strong case against the other driver in your accident, contact us. We'll sit down with you to discuss the details of your case to determine your best course of action and whether or not it might be beneficial to take the matter to court. Call now to schedule a consultation.