What Happens if the Motorcyclist is at Fault?
Each year, thousands of motorcycle accidents occur in the United States, resulting in painful physical and emotional injuries for riders. In many cases, the accident is caused, in part, by the motorcyclist.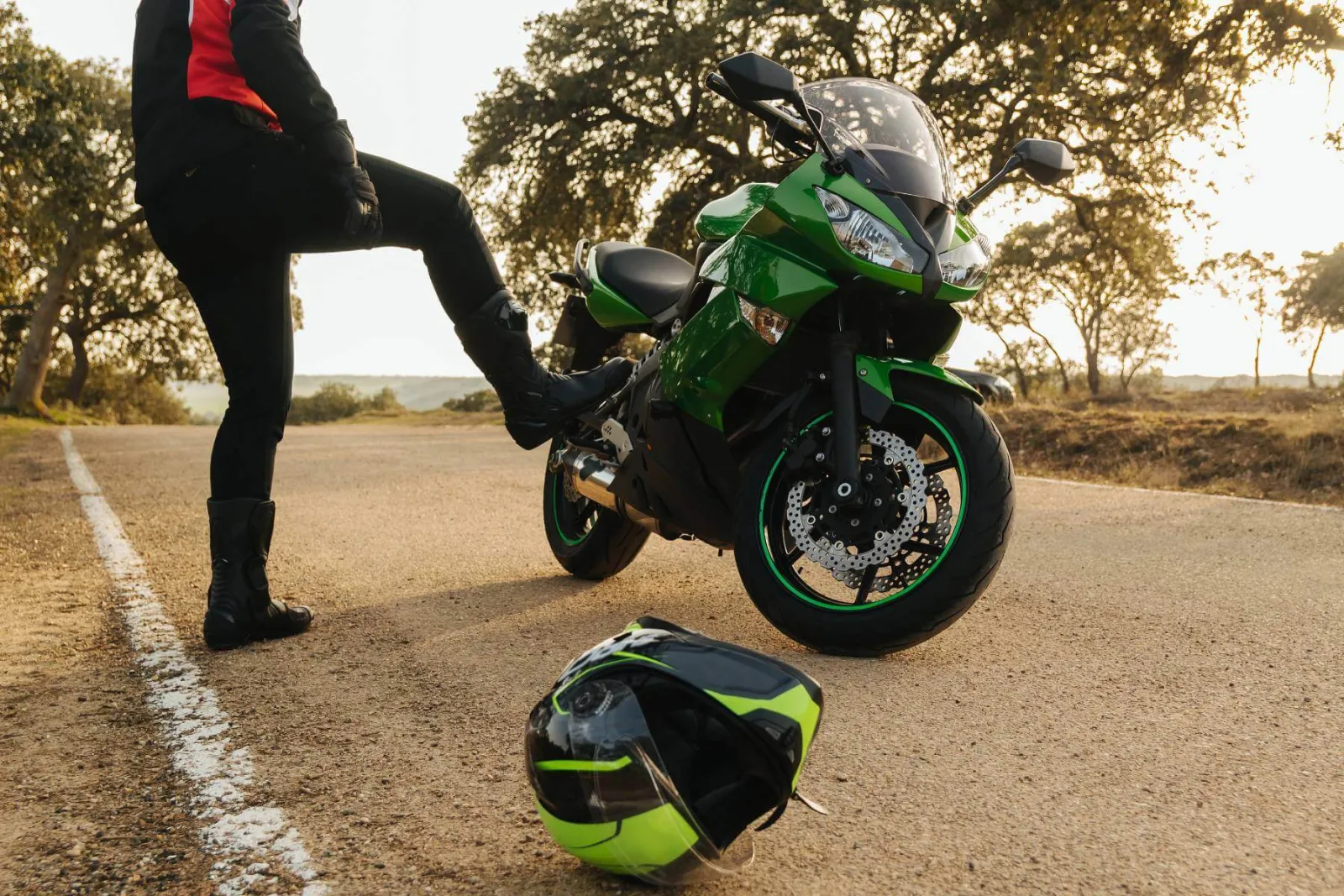 As an injured rider who shares fault in an accident, there may still be some legal options available to help you recover compensation for your injuries and damages.
What Percentage of Motorcycle Accidents Are the Rider's Fault?
In the United State, motorcyclists are at-fault for approximately 40% of reckless motorcycle accidents involving at least one other vehicle. Motorcycles are at fault for around 66% of total single-vehicle accident cases.
Victims who are injured in crashes with reckless motorcycles can seek compensation from the at-fault rider. However, to prevail, victims must understand how to prove causation when demonstrating negligence.
Proving Fault in a Motorcycle Accident
If you have injuries from a motorcycle accident caused by a reckless rider, you can file a personal injury claim against the motorists. To succeed in your lawsuit, you must show that the rider's actions meet the elements of negligence.
To prove negligence, you must explain the following clearly:

The motorcyclist owed you a duty of care. As licensed drivers, we are all required to operate our vehicles in a manner that does not cause harm to others.



The motorcyclist breached their duty. The motorcyclist engaged in some conduct that directly violated their duty. In motorcycle crashes, this could mean the driver was speeding under the influence or engaging in reckless actions while driving.



The motorcyclist's actions were the cause of the crash.



Finally, you must show that you suffered injuries or damages because of the accident that the motorcyclist caused.
If you can demonstrate that the four elements of negligence existed, you will be able to recover total compensation from the negligent motorcyclist.
Proving your damages is crucial when it comes to maximizing the compensation you can get from the negligent rider. You can use testimony from medical experts, medical records, financial experts, and evidence from various sources.
What Happens if You Are the Injured Motorcyclist?
Suppose you were the at-fault motorcyclist who suffered injuries due to an accident. In that case, you may still be able to seek compensation to help alleviate the financial burdens you sustained from your crash.
There was once a time when Georgia followed the Contributory Negligence Doctrine. This doctrine essentially stated that if a motorcyclist contributed to their accident in any way, they could not collect any compensation for their losses. However, times have changed to provide injured riders with more opportunities to seek compensation from the other party, even if they shared some responsibility.
Comparative Negligence Doctrine
In Georgia and Tennessee, motor vehicle accidents are all guided by the Doctrine of Comparative Negligence. This doctrine states that injured parties can receive compensation for their damages, which is reduced by the percentage of negligence they contributed to the accident.
For example, if a motorcyclist is entitled to a recovery of $50,000 for their injuries and damages, but they were 10% responsible for the accident, they would only be entitled to recover 90% of the damages, totaling $45,000.
A motorcycle accident lawyer will help you prove your case and provide you with the best chances of recovering.
Let Our Team Help You
For more than 20 years, our lawyers at Steelhorse Law have been helping bikers and drivers alike protect their legal rights following accidents. Our lawyers are dedicated to helping our clients obtain favorable verdicts for their legal claims so that they can rebuild their lives following life-changing collisions.
Contact our motorcycle accident law firm today to see how we can help you.