Tips this Spring to Prevent Motorcycle Accidents
Springtime weather draws motorcyclists out onto the open Georgia highways and backroads. It's the perfect time of year to take a ride. Don't let an accident ruin your adventure on your motorcycle. Check out these tips for preventing motorcycle accidents this spring.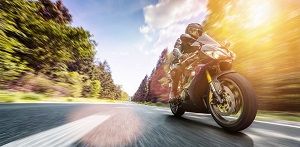 Make Sure You're Seen
A common cause of motorcycle accidents is bikers not being seen by other drivers. Do your best to make sure you're seen at all times. Wearing bright colors with reflective elements is always advised, but if you're not into the bright colors make sure your headlight is on at all times. Whether you're driving at night or during the day, the headlight helps you be seen. Also, don't be afraid to use your horn if you're not sure a motorist is aware you are near their vehicle.
Be Careful at Intersections
Did you know that half of all accidents happen at intersections? This happens most when a motorist turns left at the intersection in front of you. When you're at intersections, be extra vigilant.
Avoid Bad Weather
The weather can turn bad in a second during the spring, especially when spring storms are in full gear. If you're planning a full day of riding, check the weather before you head out the door. Riding in the rain, wind, and other extreme weather events makes it harder to control your bike. Also, don't ride through puddles or on roads that are slick. If the weather turns bad while you're riding, pull off the road and find a place to wait out the storm. You don't want to put your life at risk.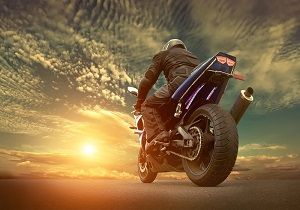 Don't Text and Drive
Operating your motorcycle requires both hands. Texting and operating a motorcycle is never a good idea. If you need to take a call or send a message, pull off the road. You'll keep yourself and everyone else on the road safe.

Take a Motorcycle Safety Course
Whether you've operated a motorcycle for years or you're a newbie, a motorcycle course is always a good idea to refresh your knowledge of the law and how to operate your bike safely. These courses are designed to help you feel confident on the road and protect you from injury. A benefit of motorcycle safety classes is that your insurance provider may also give you a discount for taking the class.
What Happens If You're in an Accident?
Sometimes accidents happen. If you're involved in a motorcycle accident, you need help whether you've been injured or not. In cases like this, it's always a good idea to call a motorcycle lawyer to help you navigate the insurance process and any legal proceedings. Having a lawyer on your side is always a good idea whether you're at fault or not because you still need compensation for your pain and suffering from your insurance company. To learn more about motorcycle driving laws and how a lawyer can help you, contact Atlanta's motorcycle attorneys at George Stein Steelhorse Law today for professional legal advice.