How Are My Medical Expenses Calculated After a Motorcycle Accident?
Motorcycles are more dangerous than other types of transportation. Even if you wear sufficient safety gear, there is a considerable chance that you will be critically hurt in a motorcycle accident.
When you are injured, you may be awarded compensatory damages in two categories: economic damages (such as medical bills and lost wages) and non-economic damages (such as pain and suffering). In that case, it is best to seek help as soon as possible after the accident.

Even if you can complete a thorough recovery, you must bear the unpredictable medical cost. So, how can you determine the expenses you have to bear after such an incident?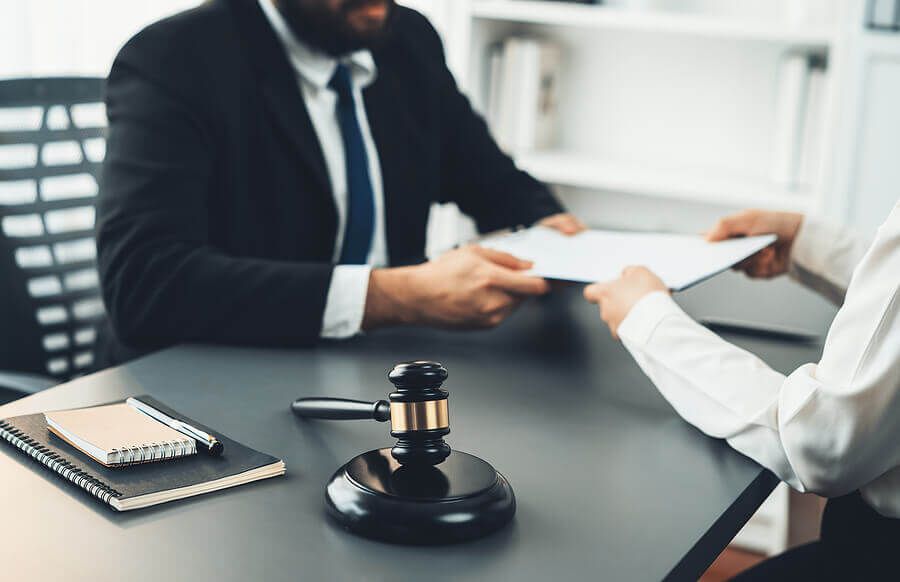 What Medical Expenses Could One Have to Bear After a Motorcycle Accident?
A motorcyclist's compensation after being hurt in an accident is mostly determined by the parties' fault and the severity of the injuries received. You may be eligible for reimbursement for lost income, medical bills and pain and suffering due to your injury.

Medical expenses are sometimes categorized as compensatory damages. In other words, they're meant to compensate the injured party for their immediate damages. You are entitled to collect any medical-related expenses incurred because of your injury.

The key distinction between punitive vs compensatory damages is how they are meant to affect the opposing parties in a personal injury claim. Compensatory damages are intended to assist the wounded victim, whereas punitive damages are intended to punish the individual at blame. Furthermore, compensatory damages are far more prevalent than punitive penalties.

Dealing with the agony of a major injury is tough enough. The stress that might follow from an ever-increasing mountain of medical costs exacerbates the problem. It's common to rack up medical costs totaling tens of thousands of dollars.

In certain situations, the invoices can even surpass the hundred thousand mark. These may include an ambulance, emergency room or intensive care unit care, MRIs, CT scans, X-rays, and other imaging examinations, surgical procedures, long-term hospitalization, medication, physical therapy, and any medical devices that may be required.

How Can You Get Maximum Compensation for a Motorcycle Accident?

If you've been in a motorbike accident, you must take the necessary steps to obtain the most compensation for your injuries and other damages. Remember that you are entitled to future medical expenditures in your motorcycle accident case. Any subsequent medical expenses you seek must be related to your first injury. In any case, here's what you should do when you're suffering from a motorcycle injury:

Seek Medical Attention: You must immediately seek medical attention if you are in pain or discomfort after a motorbike accident. Motorcycles are more dangerous than standard cars. Even with sufficient protective gear, there remains a considerable danger of catastrophic injury in a motorcycle accident. It is beneficial to have documentation proving you sought medical attention as soon as possible after the accident. However, discomfort does not usually appear immediately. Some patients don't feel pain for days or weeks.
Document Your Injuries: Keeping detailed records of your injuries and damages, such as medical bills, lost earnings, and other expenses, will assist you in building a compelling case for compensation. To show your medical expenses in court, you must provide all itemized bill hospital provided - that support the amount you are claiming. In addition, a doctor or other provider must attest that the medical expenditures were fair and required. However, you might consider keeping a "journal" of sorts. You may be entitled to compensation for your pain, suffering, and emotional distress. This allows you to show what you're going through, which may increase your chances of success.
Take Future Medical Bills into Account: You could be unable to work for a while if you sustain serious injuries in a motorcycle accident. Injuries may impact your capacity to pay your household or medical expenditures. Additionally, severe injuries can occasionally have a long-term negative influence on your capacity to work. Future medical expenses, such as continuous care and occupational therapy cost, must be considered when requesting compensation.

Contact A Legal Representative: A motorcycle accident lawyer can help you get the compensation you deserve, including paying for your medical care, connecting you with the right specialists, and recovering your lost wages and pain and suffering. A motorcycle accident can drastically alter your life. You want someone on your side to fight for you and guide you through this difficult period. SteelHorse Law's attorneys have years of experience to assist you in getting the best possible outcome in your case.

Our firm has handled thousands of personal injury claims to help victims like you get fair compensation when they are injured. Get in touch with us today to book a free consultation.