What Motorcyclists Should Know About PIP Insurance
Motorcycles are exciting to ride but they are inherently dangerous. Because of this increased safety risk choosing the right insurance is a critical part riding a motorcycle. Insurance will not prevent an accident from happening, but it will help reduce some of the financial and emotional impact if an accident occurs. Personal injury protection (PIP) is a type of insurance that will help cover some of the economic losses associated with an accident including assisting with the cost of medical bills if you are injured, financial assistance for you and your family if you are out of work due to the accident and other expenses.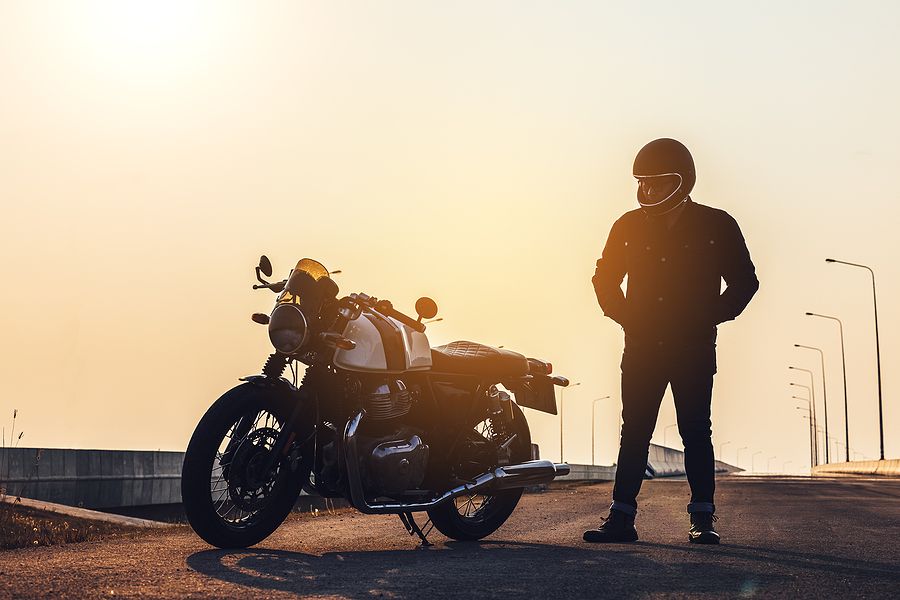 1. What is PIP insurance?
Personal injury protection, also known as PIP, covers medical expenses in a vehicle accident regardless of who is at fault. PIP typically covers medical and other related costs for the rider and their passenger if there is one. Examples of the type of expenses covered include:
Emergency Room bills

Ambulance expenses

Doctor bills

Physical Therapy

Lost wages

Hospital stays

Childcare

Funeral expenses
Because PIP coverage is a type of no-fault insurance, riders can get additional compensation no matter who caused the accident even if they are in some at-fault states. This allows policy holders to get limited recovery in accidents they cause, hit-and-run accidents when another driver can't be identified, and accidents with uninsured or underinsured motorists.
Another benefit of having PIP is the timeliness of the payment. If you are involved in an accident some personal injury claims can take a several months or even years before they are resolved. Payments from PIP coverage is usually available to be paid out sooner and allows you to pay some of your medical bills or collect payment for some of your lost wages prior to the resolution of your dispute with the other driver.
2. What is not covered by PIP insurance?
Regardless of whether PIP coverage is required in hour state or offered as an additional insurance option you should have a clear understanding of what it does not cover. Personal injury protection insurance does not cover:
Property damage caused by you or the other driver.

Coverage for stolen vehicles.

Medical expenses for the other driver in an accident.

Any injuries from an accident while you were committing a crime.

Injuries in an accident while you received payment for driving (professional truckers, ride-share services, delivery drivers, etc.)
Since personal injury protection does not cover all the potential costs involved with an accident, you should make sure that you have appropriate insurance before riding. Choosing the right insurance is a critical part of riding. Proper insurance will help to reduce some of the financial and emotional impact if an accident occurs. The proper insurance policy will cover damages to your motorcycle, other property damage resulting from the accident.
3. Is PIP insurance required?
PIP insurance requirements vary by state. While every state requires liability insurance coverage for vehicle operators, some states legislate or require PIP coverage. State's that typically require PIP insurance are no-fault liability states. Although typically not required by at-fault liability states a few of them require PIP coverage or require insurance companies to offer the coverage. Hower in most at-fault like South Carolina personal injury projection coverage is not available.
Even if PIP is not is not required or available riders have other coverage options to assist in case of an accident. Many insurance carriers also offer medical payments coverage - or MedPay coverage - for motorcyclists. Like PIP, MedPay can pay for medical expenses for the rider and passengers injured in an accident. MedPay is not a substitute for standard liability or health insurance and should be considered as part of an overall coverage package with your insurance professional.
4. What happens if I am involved in an accident?
Reports show that motorcycle accidents are on the rise. As with any automobile, or motorcycle accidents, the consequences for all involved are potentially life altering and devastating. If an accident occurs while riding a motorcycle, the liability or fault for the accident will most likely be attributed to the negligent party. Therefore, any medical injuries or damages to personal property of everyone involved in the accident will be the responsibility of that person.
A professional familiar with the nuances of these complex issues is a great resource to consult in these situations and can help you determine damages, liability, and other factors relevant to the resolution of your matter. If you've been in a motorcycle accident, contact us at Steelhorse Law, so we can discuss the accident details and what your next steps should be.