Seven Tips to Prepare for Riding Season?
The seasons are changing and the road is calling. But before you hit the road on your motorcycle you should take steps to make sure your bike is safe and that you are ready to ride. According to the National Highway Traffic Safety Administration accidents involving motorcycles represent a disproportionate amount of all traffic accident deaths. So before you ride make sure you check your license is valid, you have insurance, you check your helmet and gear and that you service and clean your bike.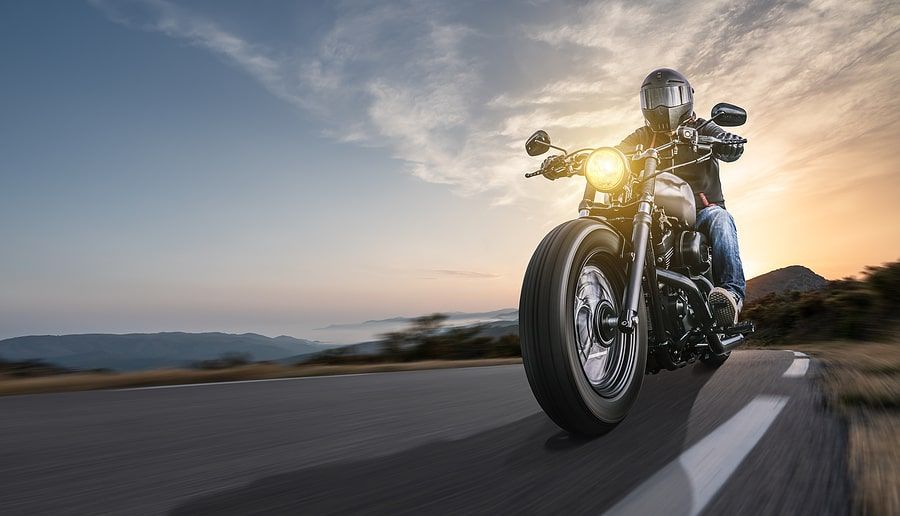 1. Confirm your license is valid.
Most states require motorcyclists to get a license - or endorsement - to legally ride a motorcycle. Common licensing requirements include the completion of a state-approved training course. These courses help improve motorcyclist's knowledge of the proper operation of a motorcycle and safety laws and regulations. Rider training can be life-saving. With proper training, riders are less likely to be involved in a crash. Before you hit the road, make sure your license is current and valid.
2. Make sure your insurance coverage up to date.
Choosing the right insurance is also a critical part riding a motorcycle. While insurance may not prevent an accident from happening, it will help to reduce some of the financial and emotional impact if an accident occurs. The proper insurance policy will cover damages to your motorcycle, other property damage resulting from the accident, assist with medical bills if you are injured, and financial assistance for you and your family if you are out of work or do not survive the accident. So, make sure your coverage is up to date and if you have made upgrades, make sure you keep your receipts and any other documentation about the modifications.
3. Check your helmet.
According to the Center for Disease Control and Prevention (CDC) one of the most effective ways to prevent injuries like head injuries on the motorcycle is wearing a helmet. Motorcycle injury statistics from the CDC shows that helmets reduce the risk of death by 37% and the risk of head injury by 69%.
If you've ever had any fall with your helmet or even dropped your helmet, you most likely need a new helmet. Even if you haven't, the foam liner breaks down over time, and if you've stored your helmet in a garage, variances in temperature can also shorten its life. A good rule of thumb is to replace your helmet every five years or sooner. Additionally, helmet technology keeps getting better so updating your helmet periodically keeps you current and protected with the latest technology.
4. Check your other gear.
Helmets are required in the majority of states and normally the first piece of protective gear purchased, it is important to consider other gear to avoid motorcycle accident injuries. Riders should consider the proper eye protection especially if the motorcycle does not have a windshield. Riders should also wear sturdy boots, gloves, long pants or jeans and a snug-fitting thick jacket. And although the weather is nice, riders should invest in warm-weather motorcycle gear in case they get caught in the rain. This gear could significantly reduce some of the most common motorcycle injuries and are critical to your motorcycle safety.
5. Refresh your skills.
Most states, including Georgia, require some type of motorcycle rider safety course to get your motorcycle endorsement in the state. In addition to meeting the minimum requirements to get your license many of these courses like the Motorcycle Safety Program Course also offer advanced rider courses. If you are still a bit uneasy on the road or haven't been on your motorcycle in years, consider taking a course to refresh your skills so that you are up to date on motorcycle safety techniques.
6. Service your bike.
Making sure your bike is road-ready is one of the most important aspects of motorcycle safety. But don't wait until the day of your first ride or when the mood strikes. Plan to service your bike ahead of riding season, especially if it's been garaged all winter. Ideally, you should check and/or change your fluids; inspect your brakes, and check your tires and battery.
If you don't know your way around a garage or a toolbox, take your motorcycle to a local dealership or professional mechanic. And plan ahead for that, too. Shops will be busy at the beginning of the season. But if you're a capable mechanic, you can do most of this yourself but know your limits. Get professional help if the repair job is greater than your skillset.
7. Clean your bike.
You're finally ready to hit the open road but there is one thing left to do-¦clean your bike. A great detail at the beginning of the season is ideal. But if you don't have the time or resources, wipe it down thoroughly with the soft clean and a degreaser where necessary. Target areas to clean are your wheels, forks, calipers, swingarm, bodywork and especially your windshield. Cleaning your bike will not only make sure your bike looks nice but it serves as a visual inspection that will also help you make sure everything on the bike is road-ready and in working condition and help keep you as safe as possible.
8. What happens if I am involved in an accident?
All the safety and planning won't prevent an accident. Reports show that motorcycle crashes are on the rise. As with any automobile accident, the consequences for all involved are potentially life-altering and devastating. If you are in an accident contact your local motorcycle personal injury lawyer in Atlanta to get assistance. A professional familiar with the nuances of these complex issues is a great resource to consult in these situations and can help you determine damages, liability, and other factors relevant to the resolution of your matter.