Unraveling Complex Motorcycle Accident Investigations and Reconstruction
In a motorcycle accident lawsuit, accident reconstruction can be critical in determining why the accident occurred and who is to blame. It may be impossible to determine what caused it without further investigation.

Rather than debating with the other side over who remembers what properly without any evidence, you can hire an expert to present actual evidence of what happened.

When dealing with the effects of a motorcycle accident, a trustworthy accident reconstruction expert can safeguard your rights and guide you through the complicated legal process.

If vehicle accident claims become intricate, accident reconstruction may be the most effective method of proving negligence. But is it worthwhile in your case or just an extra expense?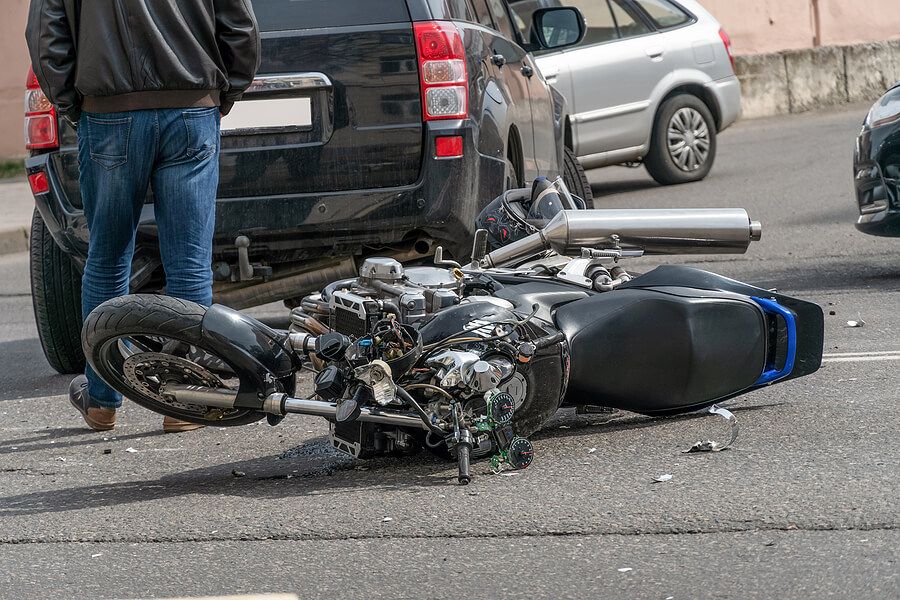 What is Accident Reconstruction?
It's as straightforward as it sounds: the scene of an accident is reconstructed using certain methodologies and processes to establish a timeline of what occurred during an accident, where it occurred, when it happened, and why it unfolded the way it did.

Unlike the usual motor accidents, one collision might sometimes lead to another on congested roadways. It may be more difficult to determine what occurred and who may be held accountable. In such instances, accident reconstruction is extremely valuable. Experts use this scientific approach to reconstruct the crash and help reveal who or what circumstances caused it.

This process entails in-depth collision studies to discover the contributing variables in various incidents, such as the driver(s), vehicle(s), roadway traffic, illumination, and environment.

If evidence is lacking or insufficient, accident reconstruction is essential in cases involving death and/or personal injury. It helps the judge or jury decide liability; accident reconstruction specialists might act for the defendant or the plaintiff in a criminal case.

How Does Accident Reconstruction Help Understand the Intricacies of Motorcycle Accident Investigations?
If you or a loved one is involved in a legal lawsuit requiring an accident investigation, an accident reconstructionist can provide a competent interpretation of the evidence provided. This is especially useful when there is opposing testimony.

Similarly, the work of a reconstructionist can aid in determining the likely underlying cause of a collision or accident. It can be easier to determine whether a defective motor vehicle or component contributed to the crash (for which you may be compensated through a product liability claim).

As an expert witness, an accident reconstructionist can give persuasive evidence. Depending on the facts of your case, the evidence offered by a reconstructionist may help you appreciate the damages experienced by an accident victim, including pain and suffering.

Findings from a reconstruction specialist can strengthen your claim against the other motorist and other accountable parties, increasing your chances of recovering full damages.

Government bodies may be held accountable for accidents caused by bad road design and/or negligent road maintenance by evaluating the involvement of dangerous road conditions in the accident.

What Does an Accident Reconstructionist Expert Do?
An accident reconstruction specialist may have a background in mechanical, civil, or biomechanical engineering, data retrieval, physics or human factor analysis. These experts may also include law enforcement officers trained in traffic accident reconstruction.

To unearth data, accident reconstruction professionals will employ a variety of equipment and instruments, such as computers and specific computer applications. Once exposed, they will work with this data backward, using information known about the event to address issues that may have been unknown, such as the speed of the car at the time of the accident, the severity of the crash, and the driver's actions.

They will also conduct interviews, collaborate with law enforcement officers, and investigate many other human and environmental aspects. Considering the information, they create a report with a timeline of what occurred before and as the accident unfolded.

Accident reconstruction expert frequently demonstrates these linkages via an in-court presentation regarding the occurrence that includes visual aids, timelines, or images and videos to illustrate what happened.

Why Choose Steelhorse Law?
A motorcycle accident can be life-changing, leaving victims with severe injuries and huge damages. To safeguard your rights and secure appropriate compensation, a legal representative can help with anything from comprehending the complexities of motorcycle accident regulations to researching the incident, determining blame, and dealing with insurance companies.

At Steelhorse Law, we have a long track record of successfully handling your claim completely so you may focus on your health. We can assist you in uncovering the facts of what occurred and the prosecution of those responsible through their investigative process or if warranted, accident reconstruction.
Contact our team today to learn how we can support you in handling the challenges of being involved in a motorcycle accident.