How to Ride Safely During the Autumn Season
Autumn comes to nearly all the states in America. In Georgia, the trees begin to turn colors in October and November. Bikers, especially, appreciate the foliage and moderate temperatures during their scenic, end-of-year rides. However, they have to be careful to properly prepare for their trips along picturesque country roads and highways.
If you're planning to ride on motorcycles this autumn, you'll want to keep these seasonal motorcycle awareness tips in mind.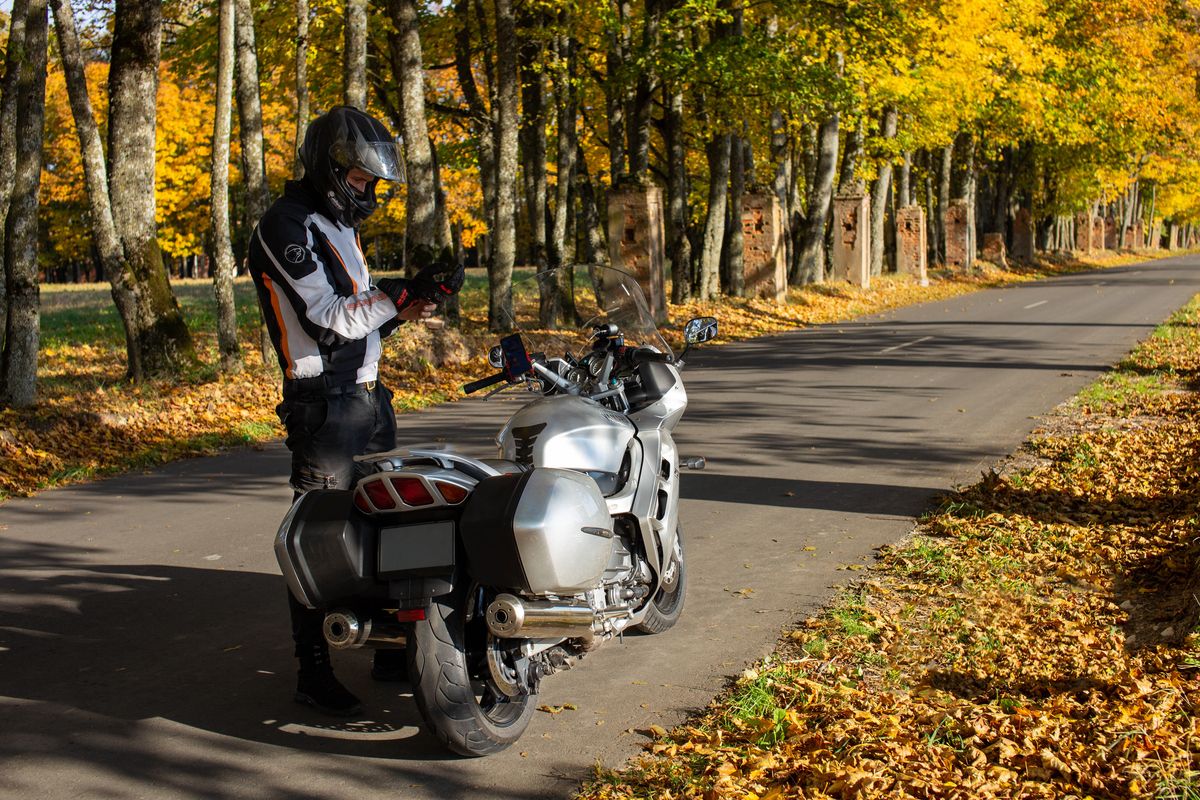 1. Resist the urge to speed through fallen leaves.
You've been riding for a while and you spot some leaves ahead of you on the road. They look dry. While you should certainly follow motorcycle laws like those that address helmets and speed limits to keep safe, don't stop there.
Fallen leaves can be slippery. Even if the top leaves look like they just fell, they could be hiding wet leaves, potholes, or other hazards underneath. Approaching fallen leaves cautiously is a good rule of thumb to avoid motorcycle injuries related to skidding.
2. Dress appropriately for the weather.
Autumn can be both a friend and foe to bikers. One of the best fall-focused motorcycle riding tips is to dress in layers. Or, bring layers along so you won't be caught off-guard when the wind suddenly turns from warm to cold.
Some excellent layering options include gloves, a scarf, a jacket, and even a rain suit. Rain—and sometimes sleet—can be very, very cold. Getting soaked is a bad idea for you. Not only will it be harder to control your bike, but you may end up with hypothermia.
3. Give your tires the TLC they need.
You've been riding your motorcycle here and there all summer. Now that it's autumn, you may be faced with a "motorcycle vs. car" decision. When you choose to ride on a motorcycle rather than your vehicle, give the tires a once-over first.
Like all tires, motorcycle tires will lose pressure as the temperature drops. This affects their ability to hug the road appropriately. A good practice is to warm up your tires by riding around flat neighborhood roads for a couple of miles. Then, check the tire pressure and add more air if necessary.
4. Stay alert for deer and turkey.
You aren't the only creature who can't get enough of autumn. Deer, wild turkeys, and lots of other animals and birds are active from Labor Day through the winter holidays. And they're not shy about sharing the road with you or any other vehicles.
Are motorcycles safe, knowing that wildlife is a risk? They can be if you're staying vigilant and maintaining control of your bike. But a motorcycle collision with wildlife is a real risk, even if you're on guard. It's important to stay undistracted by the autumn scenery so you are better able to avoid an accident.
5. Keep tabs on the forecast.
It's no secret that a warm autumn day can turn breezy or even snowy. You don't want to be caught unaware, particularly if you're on your bike miles from shelter or in an unfamiliar location.
Fortunately, it's easy to use your smartphone to stay ahead of possibly treacherous conditions like freezing rain or even a torrential downpour. Instead of just heading out without a care in the world, always double-check your weather apps.
Are You Ready for Your Next Autumn Ride?
How dangerous are motorcycles when it comes to cruising in the autumn? Not as dangerous as you might have heard, as long as you keep the aforementioned motorcycle riding tips in mind. The more preparation you put into each ride, the more likely it'll be safe and a great way to take advantage of a beautiful season.
If something happens and you do get into a motorcycle accident, contact Steelhorse Law to get advice on working with insurance providers and recovering damages for property loss and any motorcycle injuries you incur. It's just as important to the Steelhorse Law team to help you stay safe and to help you when you don't.